Click on a product to see more information
2
Selected
CM1-X-11S30A
NEMA11/28mm Cool Muscle Integrated Servo
Fully closed loop servo system ideal for micro linear actuators, grippers, and other miniature precision devices.

What is the Cool Muscle integrated servo system?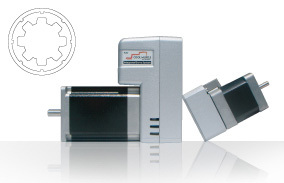 The Cool Muscle line of servo motors provides all the common components required for motion control embedded into the motor itself. The seamless integration of both software and hardware components create highly efficient motion modules that can be easily integrated into existing designs, or used to shorten the development cycle of your new machine.

Click here for answers to frequently asked questions or call us at 905-836-4441 for more information.