Actuators
Features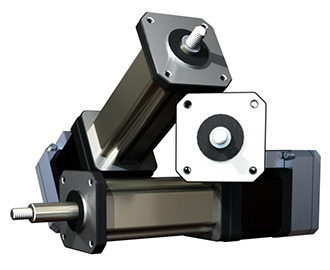 Specs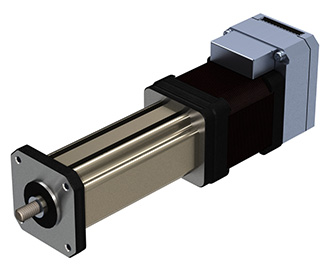 | | |
| --- | --- |
| Stroke (mm) | 12.7~50.8 |
| Rated Force (N) | 230 |
| Max Speed (mm/sec) | 150 |
| Max Force (N) | 900 |
| Repetitive Accuracy (mm) | 0.152 |
| Actuator System (screw=0 belt=1) | 0 |
Downloads
Options
Cool Muscle
Motor types
---
Features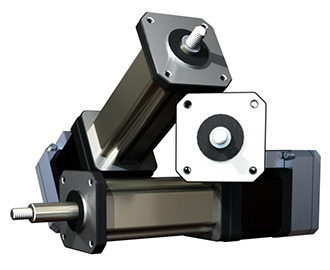 Specs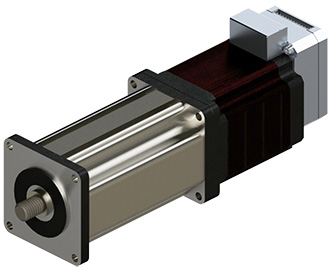 | | |
| --- | --- |
| Stroke (mm) | 12.7 ~ 50.8 |
| Rated Force (N) | 920 |
| Max Speed (mm/sec) | 150 |
| Max Force (N) | 1800 |
| Repetitive Accuracy (mm) | 0.152 |
| Actuator System (screw=0 belt=1) | 0 |
Downloads
Options
Cool Muscle
---
Features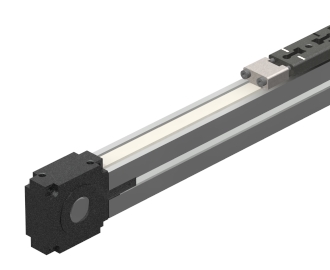 Specs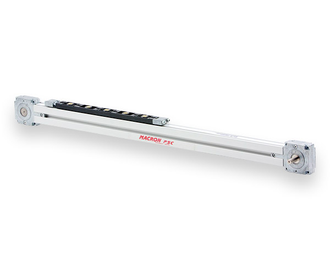 | | |
| --- | --- |
| Stroke (mm) | 271 ~ 1771 |
| Rated Force (N) | 445 |
| Max Speed (mm/sec) | 1270 |
| Max Force (N) | 445 |
| Repetitive Accuracy (mm) | 0.025 |
| Moment A Imperial (lb ft) | 8.41 |
| Moment A Metric (Nm) | 11.4 |
| Moment B Imperial (lb ft) | 8.26 |
| Moment B Metric (Nm) | 11.2 |
| Moment C Imperial (lb ft) | 2.07 |
| Moment C Metric (Nm) | 2.8 |
| Actuator System (screw=0 belt=1) | 1 |
Downloads
| | | |
| --- | --- | --- |
| | MSA-PSC | 3D CAD files: IGS,x_b,STEP 2D drawings: pdf |
Options
Cool Muscle
Gearboxes
Motor types
Tamagawa
---
Features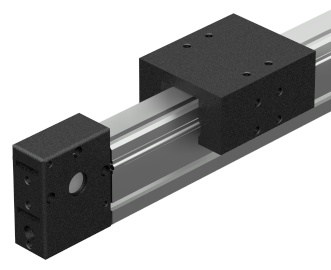 Specs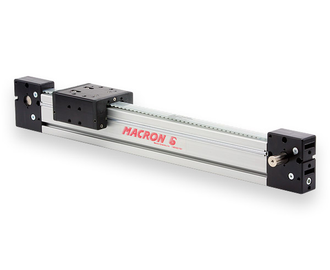 | | |
| --- | --- |
| Stroke (mm) | 419 ~ 2169 |
| Rated Force (N) | 225 |
| Max Speed (mm/sec) | 10,600 |
| Max Force (N) | 225 |
| Repetitive Accuracy (mm) | 0.025 |
| Moment A Imperial (lb ft) | 9.81 |
| Moment A Metric (Nm) | 13.3 |
| Moment B Imperial (lb ft) | 5.61 |
| Moment B Metric (Nm) | 7.6 |
| Moment C Imperial (lb ft) | 3.61 |
| Moment C Metric (Nm) | 4.9 |
| Actuator System (screw=0 belt=1) | 1 |
Downloads
| | | |
| --- | --- | --- |
| | MSA-M6S | 3D CAD files: IGS,x_b,STEP 2D drawings: pdf |
Options
Cool Muscle
Motor types
Tamagawa
---
Features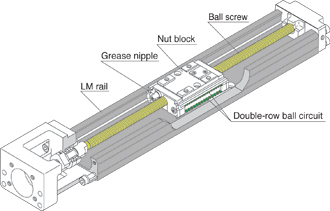 Specs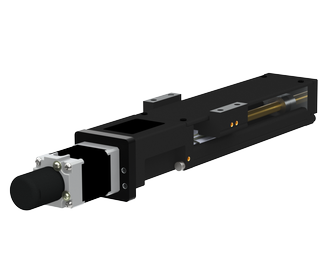 | | |
| --- | --- |
| Stroke (mm) | 31 ~ 156 |
| Rated Force (N) | 152 |
| Max Speed (mm/sec) | 50 |
| Max Force (N) | 152 |
| Repetitive Accuracy (mm) | 0.01 |
| Moment A Imperial (lb ft) | 8.92 |
| Moment A Metric (Nm) | 12.1 |
| Moment B Imperial (lb ft) | 8.92 |
| Moment B Metric (Nm) | 12.1 |
| Moment C Imperial (lb ft) | 28.03 |
| Moment C Metric (Nm) | 38 |
| Actuator System (screw=0 belt=1) | 0 |
Downloads
Options
Cables
Cool Muscle
Motor types
Tamagawa
---
Features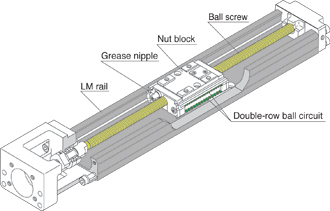 Specs
| | |
| --- | --- |
| Stroke (mm) | 41.5 ~ 141 |
| Rated Force (N) | 310 |
| Max Speed (mm/sec) | 600 |
| Max Force (N) | 310 |
| Repetitive Accuracy (mm) | 0.01 |
| Moment A Imperial (lb ft) | 22.86 |
| Moment A Metric (Nm) | 31 |
| Moment B Imperial (lb ft) | 22.86 |
| Moment B Metric (Nm) | 31 |
| Moment C Imperial (lb ft) | 61.22 |
| Moment C Metric (Nm) | 83 |
| Actuator System (screw=0 belt=1) | 0 |
Downloads
Options
Cables
Cool Muscle
Motor types
---
Features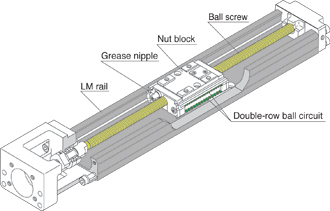 Specs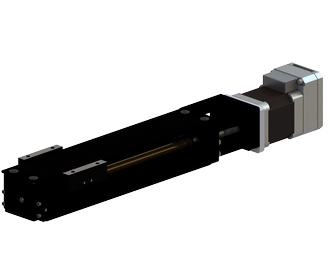 | | |
| --- | --- |
| Stroke (mm) | 69 ~ 219 |
| Rated Force (N) | 155 |
| Max Speed (mm/sec) | 100 |
| Max Force (N) | 155 |
| Repetitive Accuracy (mm) | 0.01 |
| Moment A Imperial (lb ft) | 61.96 |
| Moment A Metric (Nm) | 84 |
| Moment B Imperial (lb ft) | 61.96 |
| Moment B Metric (Nm) | 84 |
| Moment C Imperial (lb ft) | 153.41 |
| Moment C Metric (Nm) | 208 |
| Actuator System (screw=0 belt=1) | 0 |
Downloads
Options
Cables
Cool Muscle
Motor types
---
Features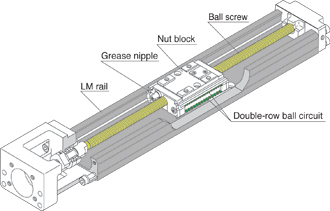 Specs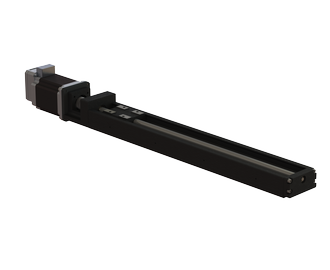 | | |
| --- | --- |
| Stroke (mm) | 58.8 ~ 508.8 |
| Max Speed (mm/sec) | 500 |
| Repetitive Accuracy (mm) | 0.01 |
| Moment A Imperial (lb ft) | 122.4 |
| Moment A Metric (Nm) | 166 |
| Moment B Imperial (lb ft) | 122.4 |
| Moment B Metric (Nm) | 166 |
| Moment C Imperial (lb ft) | 315.7 |
| Moment C Metric (Nm) | 428 |
| Actuator System (screw=0 belt=1) | 0 |
Downloads
Options
Cables
Cool Muscle
Motor types
---
Features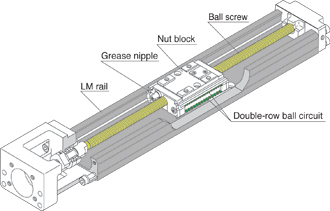 Specs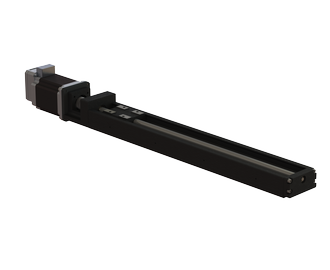 | | |
| --- | --- |
| Stroke (mm) | 61 ~ 611 |
| Rated Force (N) | 820 |
| Max Speed (mm/sec) | 500 |
| Max Force (N) | 820 |
| Repetitive Accuracy (mm) | 0.01 |
| Moment A Imperial (lb ft) | 122.44 |
| Moment A Metric (Nm) | 166 |
| Moment B Imperial (lb ft) | 122.44 |
| Moment B Metric (Nm) | 166 |
| Moment C Imperial (lb ft) | 315.68 |
| Moment C Metric (Nm) | 428 |
| Actuator System (screw=0 belt=1) | 0 |
Downloads
Options
Cables
Cool Muscle
Motor types
Tamagawa
---
Features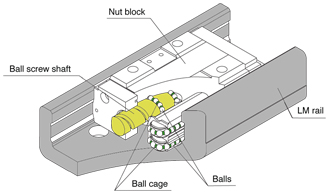 Specs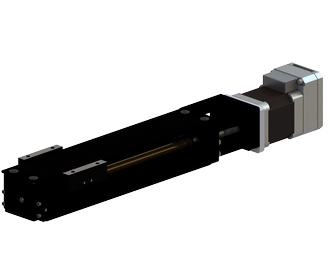 | | |
| --- | --- |
| Stroke (mm) | 40.9 ~ 140.9 |
| Max Speed (mm/sec) | 300 |
| Repetitive Accuracy (mm) | 0.01 |
| Moment A Imperial (lb ft) | 28.03 |
| Moment A Metric (Nm) | 38 |
| Moment B Imperial (lb ft) | 28.03 |
| Moment B Metric (Nm) | 38 |
| Moment C Imperial (lb ft) | 72.28 |
| Moment C Metric (Nm) | 98 |
| Actuator System (screw=0 belt=1) | 0 |
Downloads
Options
Cool Muscle
Motor types
---
Features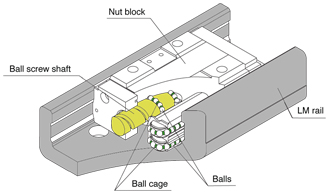 Specs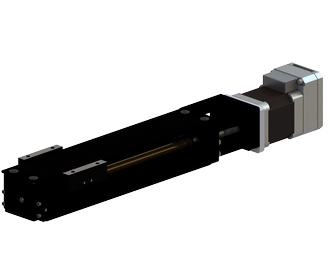 | | |
| --- | --- |
| Stroke (mm) | 68.4 ~ 218.4 |
| Max Speed (mm/sec) | 300 |
| Repetitive Accuracy (mm) | 0.01 |
| Moment A Imperial (lb ft) | 86.29 |
| Moment A Metric (Nm) | 117 |
| Moment B Imperial (lb ft) | 86.29 |
| Moment B Metric (Nm) | 117 |
| Moment C Imperial (lb ft) | 195.5 |
| Moment C Metric (Nm) | 265 |
| Actuator System (screw=0 belt=1) | 0 |
Downloads
Options
Cool Muscle
Motor types
---
Features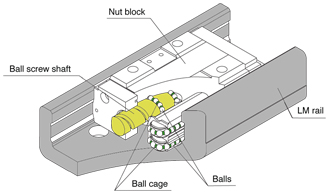 Specs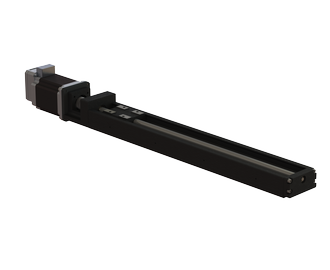 | | |
| --- | --- |
| Stroke (mm) | 55 ~ 605 |
| Max Speed (mm/sec) | 595 |
| Repetitive Accuracy (mm) | 0.01 |
| Moment A Imperial (lb ft) | 127.6 |
| Moment A Metric (Nm) | 173 |
| Moment B Imperial (lb ft) | 127.6 |
| Moment B Metric (Nm) | 173 |
| Moment C Imperial (lb ft) | 312.7 |
| Moment C Metric (Nm) | 424 |
| Actuator System (screw=0 belt=1) | 0 |
Downloads
Options
Cool Muscle
Motor types
---
Features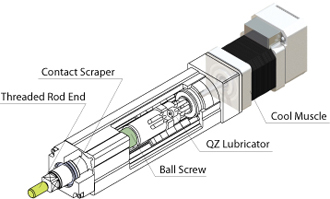 Specs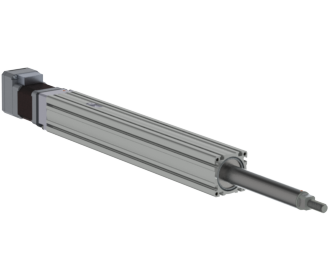 | | |
| --- | --- |
| Stroke (mm) | 200 |
| Rated Force (N) | 67 |
| Max Speed (mm/sec) | 600 |
| Max Force (N) | 201 |
| Repetitive Accuracy (mm) | 0.02 |
| Actuator System (screw=0 belt=1) | 0 |
Downloads
| | | |
| --- | --- | --- |
| | RD-45T | 3D Models: IGS,x_b,STEP 2D Drawings: dxf, pdf |
| | Actuator Brochure | Specs and dimensions for most of our actuators. |
Options
Cables
Cool Muscle
Motor types
Tamagawa
---
Features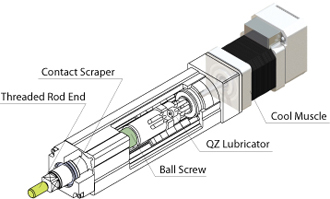 Specs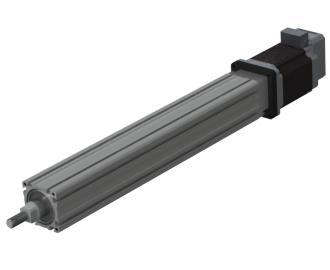 | | |
| --- | --- |
| Stroke (mm) | 300 |
| Rated Force (N) | 123 |
| Max Speed (mm/sec) | 600 |
| Max Force (N) | 370 |
| Repetitive Accuracy (mm) | 0.02 |
| Actuator System (screw=0 belt=1) | 0 |
Downloads
| | | |
| --- | --- | --- |
| | RD-55T | 3D Models: IGS,x_b,STEP 2D Drawings: dxf, pdf |
| | BSU-55 CAD | 3D Models: IGS,x_b,STEP 2D Drawings: dxf, pdf |
| | Actuator Brochure | Specs and dimensions for most of our actuators. |
Options
Cables
Cool Muscle
Motor types
Tamagawa
---
Features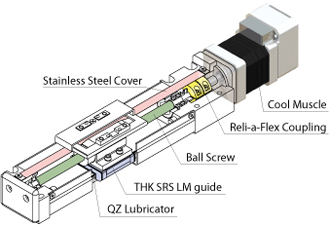 Specs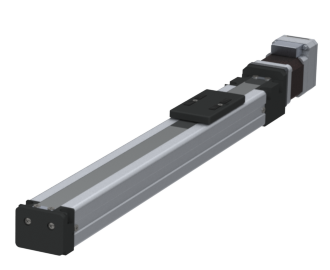 | | |
| --- | --- |
| Stroke (mm) | 500 |
| Rated Force (N) | 80 |
| Max Speed (mm/sec) | 600 |
| Max Force (N) | 240 |
| Repetitive Accuracy (mm) | 0.02 |
| Moment A Imperial (lb ft) | 8.85 |
| Moment A Metric (Nm) | 12 |
| Moment B Imperial (lb ft) | 8.85 |
| Moment B Metric (Nm) | 12 |
| Moment C Imperial (lb ft) | 22.86 |
| Moment C Metric (Nm) | 31 |
| Actuator System (screw=0 belt=1) | 0 |
Downloads
Options
Cables
Cool Muscle
Motor types
Tamagawa
---
Features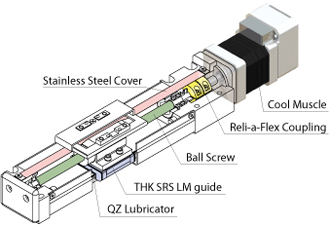 Specs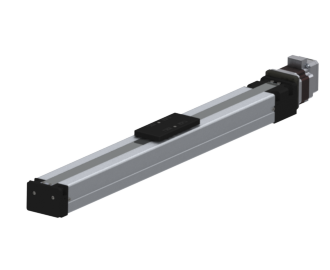 | | |
| --- | --- |
| Stroke (mm) | 700 |
| Rated Force (N) | 133 |
| Max Speed (mm/sec) | 600 |
| Max Force (N) | 402 |
| Repetitive Accuracy (mm) | 0.02 |
| Moment A Imperial (lb ft) | 18.96 |
| Moment A Metric (Nm) | 25.7 |
| Moment B Imperial (lb ft) | 18.96 |
| Moment B Metric (Nm) | 25.7 |
| Moment C Imperial (lb ft) | 42.78 |
| Moment C Metric (Nm) | 58 |
| Actuator System (screw=0 belt=1) | 0 |
Downloads
| | | |
| --- | --- | --- |
| | RL-60T | 3D model: IGS,x_b,STEP 2D drawing: dxf,pdf |
| | Actuator Brochure | Specs and dimensions for most of our actuators. |
Options
Cables
Cool Muscle
Motor types
Tamagawa
---
Features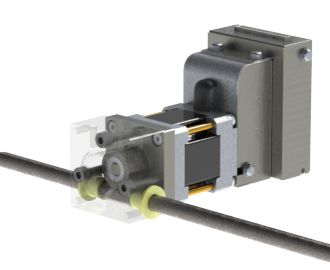 Specs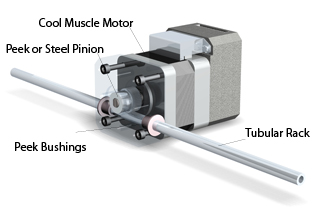 | | |
| --- | --- |
| Stroke (mm) | 130 |
| Rated Force (N) | 3 |
| Max Speed (mm/sec) | 300 |
| Max Force (N) | 12 |
| Repetitive Accuracy (mm) | 0.025 |
Downloads
Options
Cables
Cool Muscle
Motor types
---
Features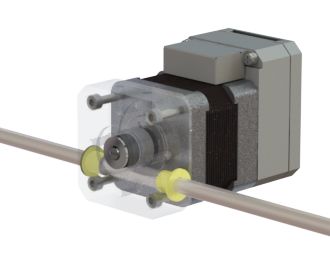 Specs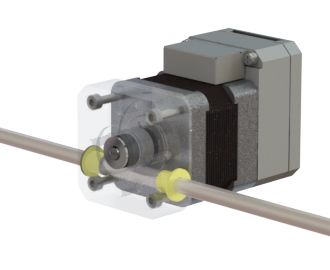 | | |
| --- | --- |
| Stroke (mm) | 250 |
| Rated Force (N) | 3 |
| Max Speed (mm/sec) | 300 |
| Repetitive Accuracy (mm) | 0.025 |
Downloads
Options
Cables
Cool Muscle
Motor types
Tamagawa
---
Features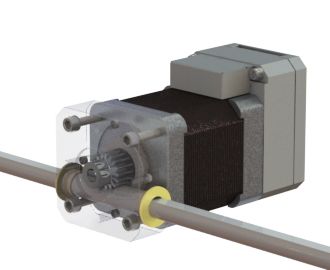 Specs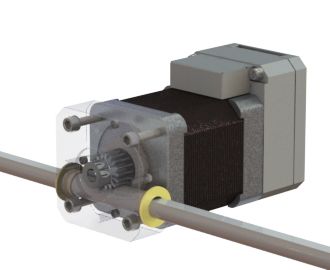 | | |
| --- | --- |
| Stroke (mm) | 100 |
| Rated Force (N) | 25 |
| Max Speed (mm/sec) | 500 |
| Repetitive Accuracy (mm) | 0.025 |
Downloads
Options
Cables
Cool Muscle
Motor types
Tamagawa
---
Features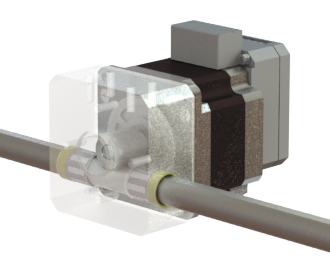 Specs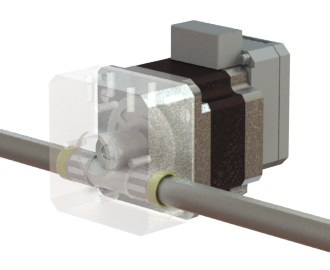 | | |
| --- | --- |
| Stroke (mm) | 500 |
| Rated Force (N) | 90 |
| Max Speed (mm/sec) | 200 |
| Repetitive Accuracy (mm) | 0.025 |
Downloads
Options
Cables
Cool Muscle
Motor types
Tamagawa
---
Features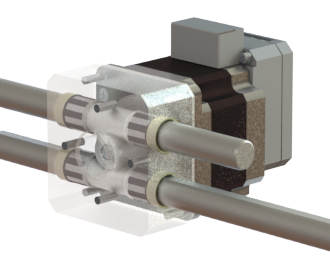 Specs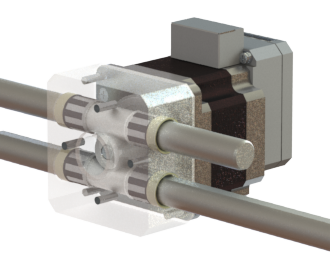 | | |
| --- | --- |
| Stroke (mm) | 150 |
| Rated Force (N) | 90 (combined) |
| Max Speed (mm/sec) | 200 |
| Repetitive Accuracy (mm) | 0.012 |
Downloads
Options
Cables
Cool Muscle
Motor types
Tamagawa
---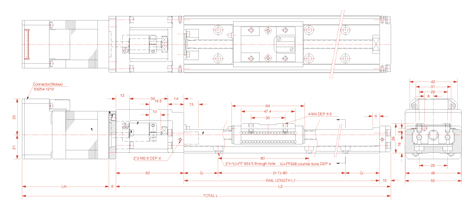 PA and SPA Series Ball Screw Actuators
The PA Series of linear actuators are intelligent linear systems based on THK's outstanding KR line of ball screw slides.
A wide range of sizes and accuracies are available ensuring the right fit for your job.
Each system includes a Cool Muscle integrated servo, a Reli-a-Flex Coupling, and a THK KR slider.
---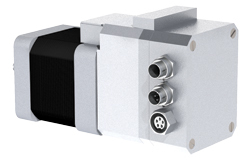 Integrated Networkable Actuators
Every actuator we provide is available with an optional Cool Muscle integrated servo motor complete with all the features and benefits of an integrated servo system.
Myostat provides a truly modern robotic sub assembly.
---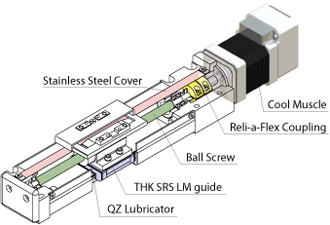 Lubrication Free Alternatives
The RD, RL and RRA line of actuators are lubrication and maintenance free systems, designed for long life with a minimal amount of maintenance.
Modern technologies and polymer composites, such as Peek, are used for bearing and gear surfaces and are backed by rigorous testing and established life cycles.
---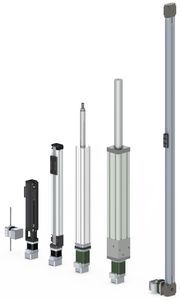 From Small to Big
Myostat offers a full range of linear systems. From microscope actuators with 5mm of stroke to belt drive systems capable of 5m of stroke. Myostat has a full range of actuators sure to suit your application, including Lead Screw, Ball Screw, Rack and Pinion and Belt Driven actuators. Both Rod Style and Rodless are available. With a full range of actuators to suit your application Myostat has the solution that fits.
---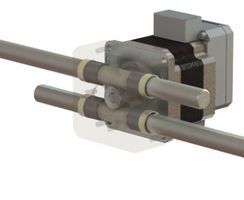 RRAD23 Dual Rack Actuator
Myostat Motion Control now offers the RRAD23 Dual Rack Actuator.
The RRAD23 Dual Rack Actuator offers reciprocating racks up to 500mm long in a space efficient design. Available with stepper motors, servo motors, or the Cool Muscle integrated servo motor, the RRAD23 can be used in gripper assemblies, lane diverters, label applications, and other applications requiring quick motion.
The RRAD23-12-250-23L20 has Serial, CanOPEN, and Ethernet/IP interfaces for flexible inclusion into your next machine. Contact Myostat Motion Control for more information on this new mechatronic assembly.