Cool Muscle
Features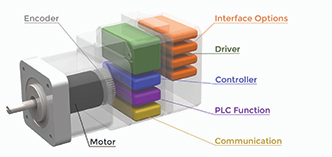 Specs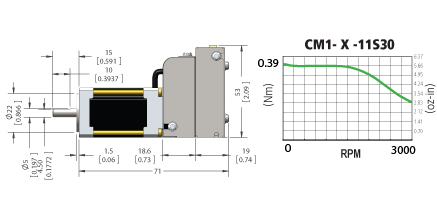 | | |
| --- | --- |
| Motor Output Power (W) | 9 |
| Maximum Speed (rpm) | 3000 |
| Continuous Torque (Nm) | 0.027 |
| Continuous Torque (oz.in) | 3.8 |
| Peak Torque (Nm) | 0.039 |
| Peak Torque (oz.in) | 5.5 |
Downloads
| | | |
| --- | --- | --- |
| | CM1-X-11S30 | IGS, STEP, and X_B CAD files, and dxf, pdf drawings for the Cool Muscle CM1-X-11S30 |
| | USB Cable Drivers | Drivers for the CM1US1, CM2US2, CM1US3, and CM1US4 USB communications cables |
Options
Actuators
Cables
Couplings
Motor types
---
Features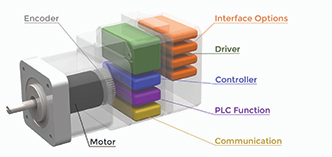 Specs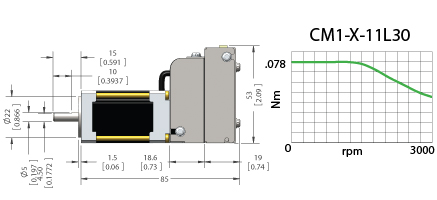 | | |
| --- | --- |
| Motor Output Power (W) | 18 |
| Maximum Speed (rpm) | 3000 |
| Continuous Torque (Nm) | .055 |
| Continuous Torque (oz.in) | 7.8 |
| Peak Torque (Nm) | 0.08 |
| Peak Torque (oz.in) | 11 |
Downloads
| | | |
| --- | --- | --- |
| | CM1-X-11L30 | IGS, STEP, and X_B CAD files, and dxf, pdf drawings for the Cool Muscle CM1-X-11L30 |
| | USB Cable Drivers | Drivers for the CM1US1, CM2US2, CM1US3, and CM1US4 USB communications cables |
Options
Actuators
Cables
Couplings
Motor types
---
Features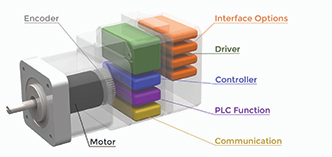 Specs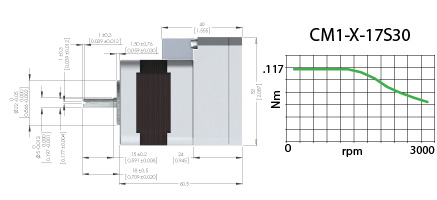 | | |
| --- | --- |
| Motor Output Power (W) | 18 |
| Maximum Speed (rpm) | 3000 |
| Continuous Torque (Nm) | 0.084 |
| Continuous Torque (oz.in) | 11.61 |
| Peak Torque (Nm) | 0.117 |
| Peak Torque (oz.in) | 16.56 |
Downloads
| | | |
| --- | --- | --- |
| | CM1-X-17S30 | IGS, STEP, and X_B CAD files, and dxf, pdf drawings for the Cool Muscle CM1-X-17S30 |
| | USB Cable Drivers | Drivers for the CM1US1, CM2US2, CM1US3, and CM1US4 USB communications cables |
Options
Actuators
Cables
Couplings
Gearboxes
Motor types
---
Features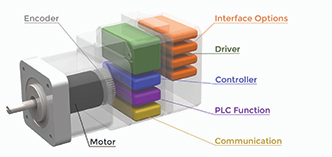 Specs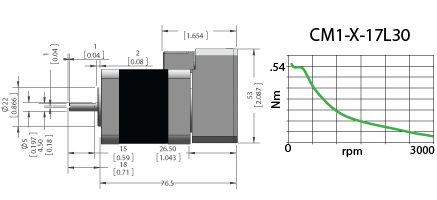 | | |
| --- | --- |
| Motor Output Power (W) | 18 |
| Maximum Speed (rpm) | 3000 |
| Continuous Torque (Nm) | 0.38 |
| Continuous Torque (oz.in) | 53.8 |
| Peak Torque (Nm) | 0.54 |
| Peak Torque (oz.in) | 76.4 |
Downloads
| | | |
| --- | --- | --- |
| | CM1-X-17L30 | IGS, STEP, and X_B CAD files, and dxf, pdf drawings for the Cool Muscle CM1-X-17L30 |
| | USB Cable Drivers | Drivers for the CM1US1, CM2US2, CM1US3, and CM1US4 USB communications cables |
Options
Actuators
Cables
Couplings
Gearboxes
Motor types
---
Features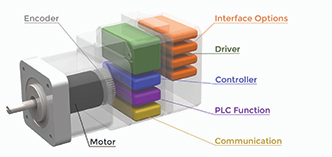 Specs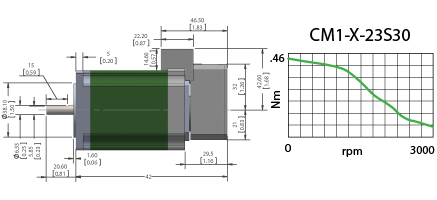 | | |
| --- | --- |
| Motor Output Power (W) | 45 |
| Maximum Speed (rpm) | 3000 |
| Continuous Torque (Nm) | .29 |
| Continuous Torque (oz.in) | 41.06 |
| Peak Torque (Nm) | .46 |
| Peak Torque (oz.in) | 65.14 |
Downloads
| | | |
| --- | --- | --- |
| | CM1-X-23S30 | IGS, STEP, and X_B CAD files, and dxf, pdf drawings for the Cool Muscle CM1-X-23S30 |
| | USB Cable Drivers | Drivers for the CM1US1, CM2US2, CM1US3, and CM1US4 USB communications cables |
Options
Actuators
Cables
Couplings
Gearboxes
Motor types
---
Features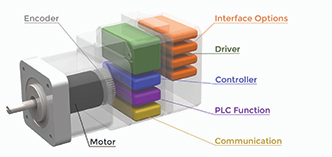 Specs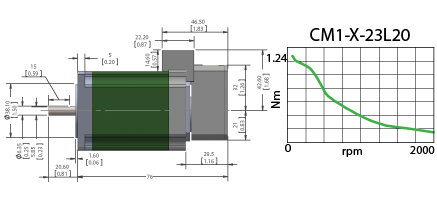 | | |
| --- | --- |
| Motor Output Power (W) | 30 |
| Maximum Speed (rpm) | 2000 |
| Continuous Torque (Nm) | 0.87 |
| Continuous Torque (oz.in) | 123.2 |
| Peak Torque (Nm) | 1.25 |
| Peak Torque (oz.in) | 175.6 |
Downloads
| | | |
| --- | --- | --- |
| | CM1-X-23L20 | IGS, STEP, and X_B CAD files, and dxf, pdf drawings for the Cool Muscle CM1-X-23L30 |
| | USB Cable Drivers | Drivers for the CM1US1, CM2US2, CM1US3, and CM1US4 USB communications cables |
Options
Actuators
Cables
Couplings
Gearboxes
Motor types
---
Features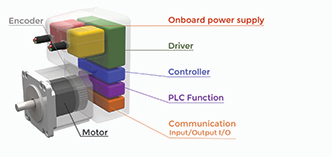 Specs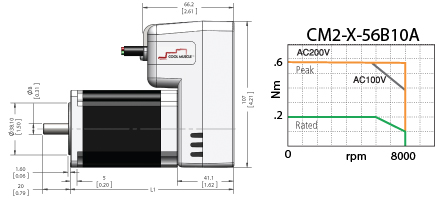 | | |
| --- | --- |
| Motor Output Power (W) | 100 |
| Maximum Speed (rpm) | 8000 |
| Continuous Torque (Nm) | 0.19 |
| Continuous Torque (oz.in) | 26.9 |
| Peak Torque (Nm) | 0.57 |
| Peak Torque (oz.in) | 79.3 |
Downloads
| | | |
| --- | --- | --- |
| | CM2-X-56B10C | IGS, STEP, and X_B CAD files, and dxf, pdf drawings for the Cool Muscle CM2-X-56B10C |
| | CM2 CML Users Guide | This PDF outlines the CM2 programming language with usage examples. |
| | CoolWorks for CM2 V4.3.2 | CoolWorks software provides a programming interface for the CM2 Series Cool Muscles |
| | USB Cable Drivers | Drivers for the CM1US1, CM2US2, CM1US3, and CM1US4 USB communications cables |
Options
Actuators
Cables
Couplings
Gearboxes
Motor types
---
Features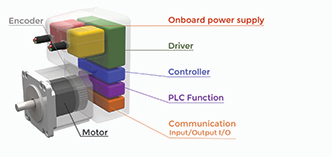 Specs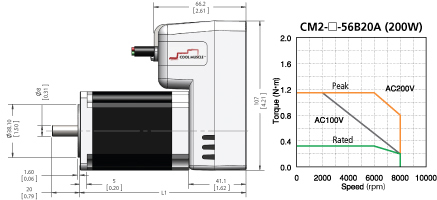 | | |
| --- | --- |
| Motor Output Power (W) | 200 |
| Maximum Speed (rpm) | 8000 |
| Continuous Torque (Nm) | .6 |
| Continuous Torque (oz.in) | 84.96 |
| Peak Torque (Nm) | 1.2 |
| Peak Torque (oz.in) | 169.93 |
Downloads
| | | |
| --- | --- | --- |
| | CM2-X-56B20C | IGS, STEP, and X_B CAD files, and dxf, pdf drawings for the Cool Muscle CM2-X-56B20C |
| | CM2 CML Users Guide | This PDF outlines the CM2 programming language with usage examples. |
| | CoolWorks for CM2 V4.3.2 | CoolWorks software provides a programming interface for the CM2 Series Cool Muscles |
Options
Actuators
Cables
Couplings
Gearboxes
Motor types
---
Features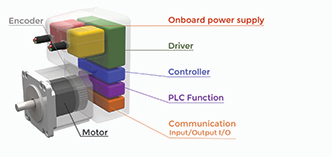 Specs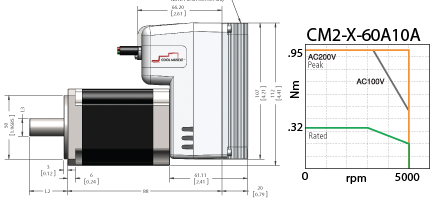 | | |
| --- | --- |
| Motor Output Power (W) | 100 |
| Maximum Speed (rpm) | 5000 |
| Continuous Torque (Nm) | .32 |
| Continuous Torque (oz.in) | 45.31 |
| Peak Torque (Nm) | .95 |
| Peak Torque (oz.in) | 134.53 |
Downloads
| | | |
| --- | --- | --- |
| | CM2-X-60A10C | IGS, STEP, and X_B CAD files, and dxf, pdf drawings for the Cool Muscle CM2-X-60A10C |
| | CM2 CML Users Guide | This PDF outlines the CM2 programming language with usage examples. |
| | CoolWorks for CM2 V4.3.2 | CoolWorks software provides a programming interface for the CM2 Series Cool Muscles |
Options
Cables
Couplings
Gearboxes
Motor types
---
Features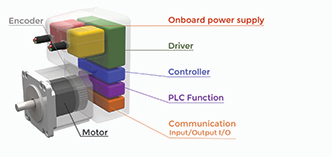 Specs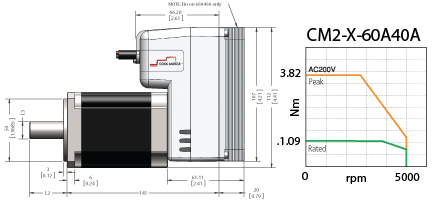 | | |
| --- | --- |
| Motor Output Power (W) | 400 |
| Maximum Speed (rpm) | 5000 |
| Continuous Torque (Nm) | 1.09 |
| Continuous Torque (oz.in) | 154.36 |
| Peak Torque (Nm) | 3.82 |
| Peak Torque (oz.in) | 540.95 |
Downloads
| | | |
| --- | --- | --- |
| | CM2-X-60A40C | IGS, STEP, and X_B CAD files, and dxf, pdf drawings for the Cool Muscle CM2-X-60A40C |
| | CM2 CML Users Guide | This PDF outlines the CM2 programming language with usage examples. |
| | CoolWorks for CM2 V4.3.2 | CoolWorks software provides a programming interface for the CM2 Series Cool Muscles |
| | USB Cable Drivers | Drivers for the CM1US1, CM2US2, CM1US3, and CM1US4 USB communications cables |
Options
Cables
Gearboxes
Motor types
---
Features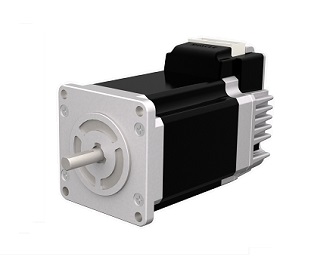 Specs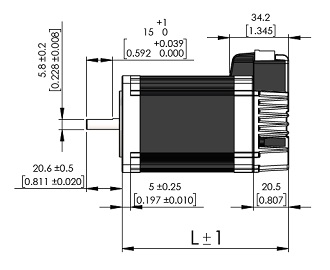 | | |
| --- | --- |
| Motor Output Power (W) | 100 |
| Maximum Speed (rpm) | 5000 |
| Continuous Torque (Nm) | 1.2 |
| Continuous Torque (oz.in) | 170 |
| Peak Torque (Nm) | 1.5 |
| Peak Torque (oz.in) | 212 |
Downloads
Options
---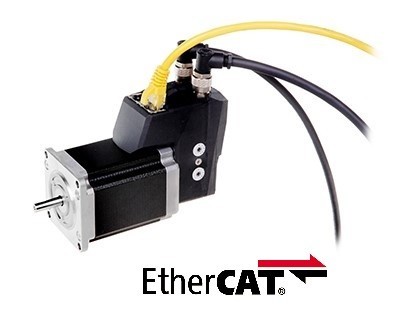 EtherCAT and EtherNet/IP Cool Muscle Servo Systems
Myostat adds EtherCAT and EtherNet/IP communications and control to the Cool Muscle integrated servo line. Aaiable in two options, the CM1-E supports the EtherCAT CiA402 drive profile and the CM1-T provides interfaces for EtherNet/IP, MODBUS TCP, and TCP/IP. These models also add a secondary power input to maintain control and encoder communications during emergancy stops, and additional I/O points reducing the need for networked I/O modules
For more information:
CM1-E EtherCAT Cool Muscle Brochure
Dimension drawings and Usage Guide
---
---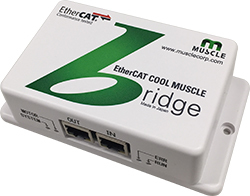 EtherCAT Bridge
Muscle Corporation offers a 4 axis EtherCAT bridge, providing a novel solution for adding EtherCAT to your machine.
The bridge allows up to 4 standard Cool Muscles in the -EB configuration (i.e CM1-C-17L30C-EB) to be added to an EtherCAT network. This allows both CM1 and CM2 servos to be accessed ocross the same network, along with each motor's indivual I/O.
---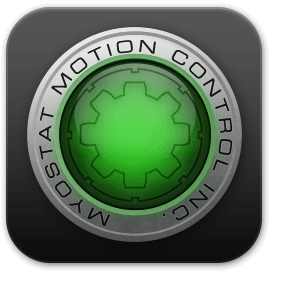 Superb Software
Control Room is provided as a graphical user interface for both CM1 and CM2 Cool Muscle integrated servos. Settings and programs can be modified and saved either to the motor or to your PC. Control Room is available for download in the software section of this site.
If required, our skilled staff will work with you to identify specific operation requirements and implement custom electronics, software and touch panel interfaces.
We are committed to providing the solution that works for you.
Click here to download Control Room
---

Powerful Programs
Define motion profiles and create programs using easy-to-understand Cool Muscle Language (CML). Motion programs you create can be stored in the Cool Muscle's EEPROM. The programs can be executed via PC, embedded computer or triggered using I/O.
The Cool Muscle's real time operating system precisely controls I/O timing allowing for PLC style I/O operation. Logic banks provide a flexible logical and mathematical capability equivalent to that offered by traditional ladder logic. Uder defined actions can be triggered by external inputs or by internal motor conditions such as speed, torque or position.
Program the Cool Muscle to create the motion you need.
---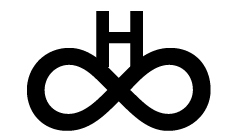 Industry Leading Controller – H Infinity
One of Cool Muscle's latest advances is the addition of the robust H Inifinity controller. Unlike PID systems, the H Infinity controller handles changing load dymanics with ease. From inside CoolWorks, our interface software, the H Infinity controller can be run through an auto tuning system to quickly assess your mechanism's load and configure the control system for optimal responsiveness.
Call us today for a demonstration and find out why 90% of customers who try our products buy our products.
---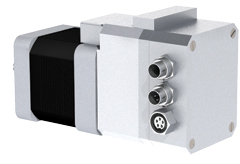 Industrial Interfaces for the CM1
Myostat Motion Control Inc. a line of Robust Industrial Interfaces for the CM1 Integrated Servos. Options include RS-232, RS-485, MODBUS TCP, EtherNET IP, EtherCAT, TCP/IP Ethernet, and USB.
The Ethernet/IP interface provides direct communications over standard ethernet hardware to compliant Ethernet/IP controllers, providing a familiar interface to new, cost effective, alternative motion solutions.
Click here for more information.
---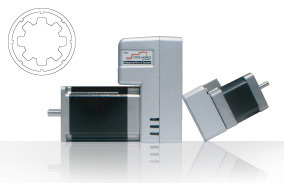 What is the Cool Muscle integrated servo system?
The Cool Muscle line of servo motors provides all the common components required for motion control embedded into the motor itself. The seamless integration of both software and hardware components create highly efficient motion modules that can be easily integrated into existing designs, or used to shorten the development cycle of your new machine.
Find answers to frequently asked questions or call us at 905-836-4441 for more information.
---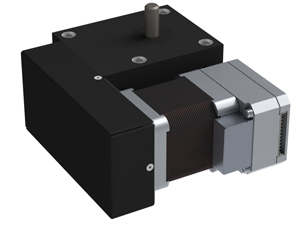 Proven Pairing
"I just wanted to send you a thank you for the support that you and the other team members at Myostat offered us. Our motors are being shipped out to their job sites shortly and we have them acting exactly like we wanted. We really appreciated Myostat's rapid responses to our questions and their availability when we needed support in a hurry. Thanks again!"
Steve
Click Here For More Information
---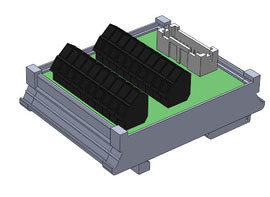 Break Out Boards Now Available
Myostat Motion Control now offers Break Out Boards with optional DIN mounting systems available for both the CM1 and CM2 motors. Boards are available in both prototyping and production formats.
Click here for drawing details.
---